Latest confrontations
This will be the fifth time these two players will play in an official match. It's 2-2 in this head-to-head, and you should know that Stefanos Tsitsipas has won every match played on hard court : at the Masters 1000 in Canada in 2018, and at the Masters 1000 in Shanghai last year. We could also add his last exhibition victory in Abu Dhabi last December.
Tournament history
Novak Djokovic is playing this tournament in Dubai for the 11th time in his career. This is the sixth time he has reached the final of this ATP 500, and he has managed to lift the trophy four times. Note that this hasn't happened since 2013, and that he lost the last final he played here in 2015 (to Roger Federer ; here's another one-handed setback). Finally, he hadn't played here since 2016 (where he was eliminated in the quarter-finals).
Stefanos Tsitsipas is competing in this competition for the third year in a row. He reached the quarter-finals in 2018 and this level of competition in 2019. Roger Federer took the trophy from him.
In this edition
Those two guys had a great week. Novak Djokovic won solidly against Malek Jaziri, Philipp Kohlschreiber, Karen Khachanov, before facing a little more difficulty against Gaël Monfils in the semi-finals. The Frenchman can blame himself for not having been able to realize the 3 match points that were offered to him in the tie-break of the second set.
Stefanos Tsitsipas also played at an excellent level in the Dubai tournament. The Greek won against Pablo Carreno Busta, Alexander Bublik, Jan-Lennard Struff and Daniel Evans. Only the German managed to steal a set from him.
Analysis
I'm expecting a big meeting here. A very big meeting indeed. And Stefanos Tsitsipas seems to have a great card to play, so much so that I can see him lifting the trophy.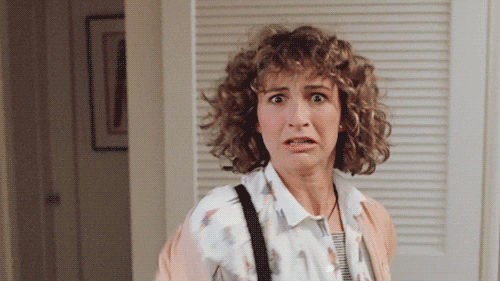 No, you're not dreaming. In fact, when the tournament was presented, these two men were my favourites to reach the final and I could see Novak Djokovic winning the title. The world's No1 has the ability to beat Stefanos Tsitsipas. He's much more used to this kind of match and hasn't yet lost a match in 2020.
Yeah, but here's the thing. Novak Djokovic comes out of an exhausting match against Gaël Monfils (in 3 sets, 2h30 of play, with a lot of rallies). I think that the task would have been even harder for the Serb if the Frenchman hadn't given up in the last set.
Stefanos Tsitsipas didn't have much time between his victory in Marseille and his comeback in Dubai. You would have thought he was going to be cooked, but this youngster has a lot of resources. He'll need a lot of resources against Novak Djokovic, as the world's No1 is a very physically demanding opponent. Nevertheless, I think Tsitsipas should come up against him with all his freshness (which could not necessarily be the case against Djokovic for the reason mentioned above).
Apart from that, Stefanos Tsitsipas is one of those players who has often managed to put Novak Djokovic in even more trouble on the pitch. The current world No. 6 has this ability to be able to hold on to rallies and attack the Serb from any side. Moreover, his previous victories against Djokovic should strengthen him psychologically as he has already managed to create this "exploit". Maybe not in the final (where he has only 50% success, but still).
Also, Stefanos Tsitsipas has faced some very good waiters lately. I think in particular of Pospisil, Bublik (twice), Auger-Aliassime, Struff or Evans. And the Greek has always won. Novak Djokovic is not a quiche in this game sector, but he showed against Gaël Monfils that he could show some feverishness (especially on his seconds), and I wouldn't be surprised to see the Greek take advantage of it more than once.
Despite the fact that bookmakers logically favour a win for the world's number one, I don't see a one-way match here. In view of the background of these two players, the resources consumed to get to this point and the recent encounters, I sincerely believe that Stefanos Tsitsipas could win another trophy this Saturday.
Stefanos Tsitsipas often makes a lot of movies, and sometimes he has the melon. But this guy knows what he wants: a Grand Slam. To feed that ambition, he's got to win that kind of match. It's up to him to do what he has to do.
Prediction : Stefanos Tsitsipas wins
Prediction² : Match in 3 sets (and, please, with a nice show)